As video streaming technology continues to evolve, more creative applications are emerging, bringing unlimited opportunities to the business sector. In particular, applications that switch or combine multiple video signals show great potential for improving user experience and creating value. eEver Technology's next-generation Streaming Processor Unit (SPU), the EJ523D Video Signal Processor EVB, provides opportunities for several applications that employ video streaming technology (described below), fully demonstrating the business opportunities presented by multiple signal switching and integration.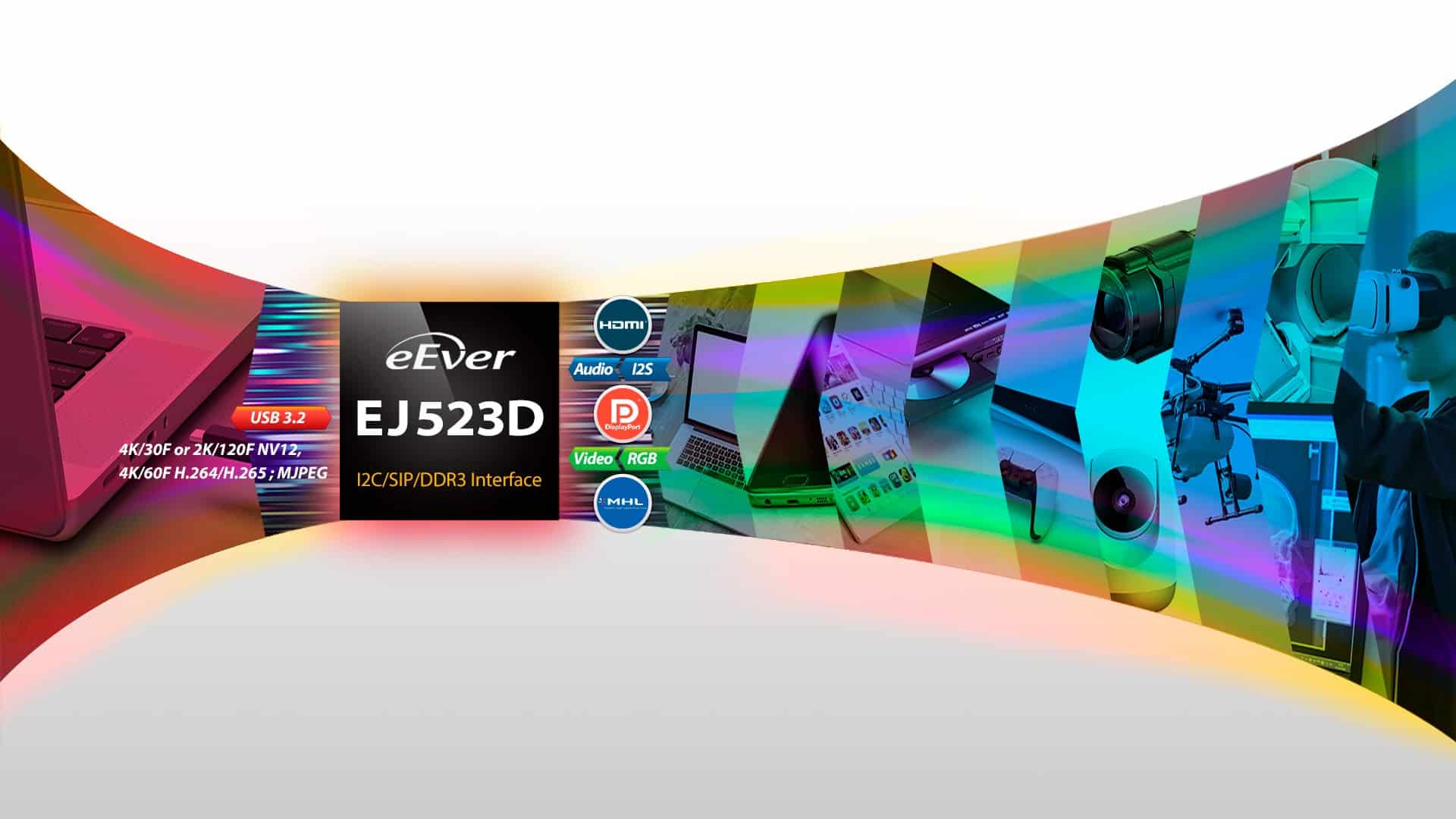 Source: New generation Stream Processor Unit (SPU)–EJ523D by eEver Tech
Video Game Live Streaming: With the rapid growth of the eSports market, video game live streaming has become a highly attractive field. Blending multiple players' perspectives and images of players or commentators allows viewers to understand the competition better and enjoy the higher engagement. This multi-signal fusion creates richer content for Video game live streaming and brings new revenue sources to the market.
Live Commerce: Live commerce has become a significant source of revenue for the e-commerce industry. Through video streaming technology, sellers can show multiple products or different angles or wear styles of the same product simultaneously and interact with viewers in real-time. This multi-angle video makes live shopping more attractive and increases consumers' willingness to buy and engage, thus generating higher revenues and profits for e-commerce companies.
Telemedicine:With the development of networking technology, telemedicine has gradually become an essential part of modern healthcare systems. In telemedicine, doctors and specialists can provide patients with remote diagnosis and treatment recommendations through video streaming technology. Multi-signal fusion technology can remotely transmit image output from different medical instruments, allowing experts to make accurate judgments based on complete field information.
Industrial Remote Assistance and Training:In industrial applications, streaming video technology and multi-signal fusion offer new remote assistance and training possibilities. By integrating images from instruments and cameras, remote experts and technicians can gain complete information about the field to guide and assist workers in solving problems more effectively. In addition, as AR and VR technologies mature, remote assistance and training will provide a more immersive experience, giving engineers and operators a more realistic sense of operation in a virtual environment. This will help improve employee skill levels and productivity and reduce the risks and costs associated with operational errors at the site.
Teleconferencing and Remote Office Work: After the pandemic, video conferencing has become an essential part of the daily operations of businesses and organizations. Video conferencing has become more interactive and efficient by combining multiple audio and video feeds, such as presentations, computer desktops, and live images and audio from participants. In addition, this technology can provide better support for industries such as distance learning and online training.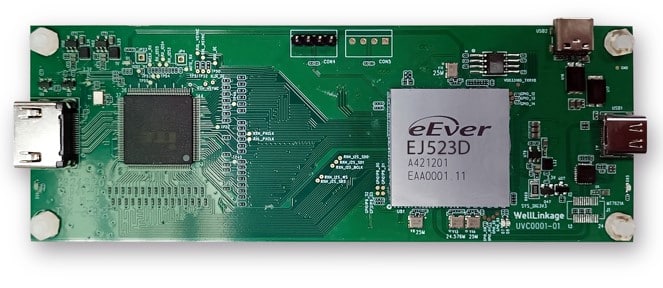 Source: Evaluation Board of SPU–EJ523D by eEver Tech
In the future, with the further development of network technology, computing power, and artificial intelligence technology, video streaming technology will bring more innovations and breakthroughs. The SPU video signal processor EJ523D, introduced today, has multiple signal switching and convergence functions, providing more possibilities for streaming media.
For further information, please contact:
Corporate Spokesperson:
Ms. Justine Tsai
Corporate Deputy Spokesperson:
Mr. Eason Cheng
Tel: +886-3-578-2345 #8670
Email: pr@etron.com.tw