Siu Han, Taipei; Willis Ke, DIGITIMES Asia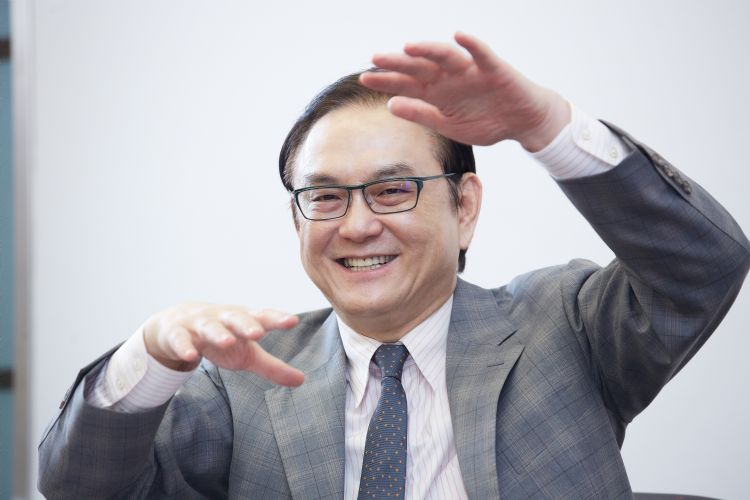 While global chip shortages can hardly ease in the short term and prices continue to rise further, regional semiconductor fleets are quietly taking shape as the US, EU, South Korea, Japan and China are all moving to enhance localized chip production, strengthen foundry capability and capacity, build sound ecosystems, or pursue semiconductor self-sufficiency, according to Nicky Lu, chairman of Etron Technology, a Taiwan-based vendor of specialty buffer memory products.
This will stoke a major reshuffle of the global semiconductor supply chains, ushering in new opportunities and challenges, Lu told Digitimes in a recent interview. He predicted global semiconductor output value will top US$1.2 trillion by 2035, driven by the multiplier effect of the "monolithic & heterogeneous integration." Concurrently chairman of the AI on Chip Taiwan Alliance (AITA), Lu also stressed that AI applications will serve as a turning point to drive transformative integration of memory and logic computing chips.
Q: How do you see the future prospects and development trends for the semiconductor industry?
A: Taiwan's semiconductor industry is experiencing severe supply shortages, which may even affect the performance of major global manufacturers. Solid industrial foundation built over the past 30 years has enabled semiconductor firms in Taiwan to seize this wave of market prosperity. However, the industry will see totally different development in the next 10-20 years, when semiconductor forces from all sides converge like rivers, but their "tributaries" will become increasingly complicated and hard to control.
Semiconductor has been regarded as a key development industry in various countries. Here, I would initiate four "one-T" concepts regarding the industry's development outlook for the next 10 years.
The first "one-T" is "One Trillion Dollars Investments Worldwide." The annual investment amount was only US$100 million 20 years ago, but now a thousand times of investments will be under way amid fierce competition, especially given that global semiconductor production value is estimated to exceed US$0.5 trillion in 2021.
The second refers to "One Transistor in New Structure & Materials." There were arguments about whether Moore's Law will come to an end soon, but many technology applications derived from transistor-controlled electronic flow capacity will bring more changes to the law. Actually, Moore's Law is not nearing its end, as new heterogeneous integration (HI) is changing the way the law is used.
The third is "One Trillion Devices on Die & Multi-Trillions in HI." Against tens of billions of transistors stacked on a single chip now, there will be one trillion or trillions of transistors being stacked on an SoC through heterogeneous integration. In the next 5-10 years, the capability of mobile phones will increase dozens of times over it is now, and hundreds of times more than it was 20-30 years ago.
The fourth is "One Trillion Dollars Revenues with Golden Techs." After Taiwan's semiconductor industry found the right path for development in the 1990s, global semiconductor output value increased from US$200 billion in 2000 to US$300 billion in 2010, representing a 50% expansion in 10 years. The figure further surged to US$440-450 billion in 2020, well over an estimate of US$400 billion.
The world's annual semiconductor production should top US$600-700 billion (US$450 billion x1.5) by 2030 if based on Moore's Law, but I think that driven by the development of monolithic/heterogeneous integration, the corresponding figure will hit US$1.2 trillion by 2035 or even earlier, and the elimination game among semiconductor players will be more intense than ever.
Q: How can the four "one-T" concepts be materialized?
A: Since it first raised the "heterogeneous integration" concept in 2000, Etron Technology has not only won an award of recognition from Intel, but also helped TSMC gain significant ground in the market. Etron's cooperation with TSMC started with heterogeneous integration combining multiple chips in one package.
The four "one-T" initiatives can summarize my observations on industry phenomena and forecasts of future development. But how they can be fulfilled cannot just rely on Moore's Law or heterogeneous integration, but should also further require the formation of super intelligent systems, which comprise diverse self-smart microsystems and networks and can also maximize functions through the monolithic/heterogeneous integration.
Global semiconductor output value is estimated to reach US$500-550 billion in 2021, much higher than an estimate of US$400 billion based on Moore's Law. The semiconductor industry has undergone integrations during Silicon 2.0 and Silicon 3.0 eras, helping to enable output value to grow US$100 billion every 10 years.
The Silicon 4.0 era is just starting now and 2022 will remain a good year for the semiconductor industry, with foundry capacity shortages to persist and strong demand to continue for peripheral supply chains including substrates, packaging and testing. While the "heterogeneous integration" architecture I proposed in earlier years will spur massive industry innovations in the Silicon 4.0 era, my latest theory of monolithic/heterogeneous integration (MHI) will further drive up global semiconductor output value to US$1.2 trillion in 2035.
Etron's business transformation efforts in recent years have strengthened its muscles. In particular, AI applications must rely on heterogeneous integration of HPC and memory chips to meet targeted performance and functionality requirements. In this regard, Etron has recently launched PRC DRAM with stronger resistance to voltage and heat, which is achieved through heterogeneous integrated designs.
Q: In terms of MHI development in the Silicon 4.0 era, when do you expect it to take off?
A: AI applications are taking place with data processing and computing power required totally different from 10 years ago, and therefore semiconductor will definitely have to undergone thorough revamp. In 2010, I raised predictive views about the Silicon 4.0 era, highlighting that heterogeneous integration technology should be fully utilized to combine semiconductor and terminal system technology, as semiconductor is not an applied science and the methodological basis will determine the industry's success and transformation.
Silicon 1.0 was totally governed by Moore's Law, with the number of transistors in a dense IC to double every two years. Silicon 2.0 mainly relied on area scaling as the main way to sustain the validity of Moore's Law, and Silicon 3.0 has entered volumetric scaling operations, with TSMC incorporating the InFO design framework to solely process big orders from Apple.
In the Silicon 4.0 era, heterogeneous integration technology can be applied to combine chips with non-semiconductor application systems. And the more advanced concept of MHI is aimed at maximizing the integration of silicon and non-silicon devices to create self-smart microsystems supported by core nanometer silicon chips and AI technology, and such microsystems can be further linked into a super intelligent system. I think such a development trend is expected to explode in 10 years.
People's demand for data will far outstrip the maximum amount existing 5G networks can handle, as every one of the global population of over seven billion will grow 100-fold in their data demand in the future. Accordingly, data demand will replace technology innovation to drive the advancement of the semiconductor industry, and in this regard global semiconductor output value growing to US$1.2 trillion by 2035 might be an underestimation.
Some have asked whether the semiconductor industry will collapse in 2022. I think the market may take a breather, but the industry will not collapse, because people's data usage is growing too fast and even investing US$1 trillion in the semiconductor industry is still unable to satisfy their demand for information.
Q: What role memory plays in the AI industry? How can memory and logic chips be integrated?
A: DRAM and NAND flash are getting large in production scale, but their integration with logic chips has become an issue to be addressed. Memory mainly performs data storage, and has to incorporate logic computing to become more valuable. But both segments differ greatly, and self-contained memory technology is a key hindrance to the maximization of the monolithic/heterogeneous integration effect.
DRAM is just like a heavy truck dedicated to transporting goods, and logic computing is like a sports car for quickly processing big data. However, the data processing sector needs both a sports car and a large truck, and therefore it is necessary to increase the horsepower of the truck and add storage capacity to the sports car. Both can be combined into a huge sports car in the future, with discrepancy between the two segments able to be fixed through monolithic/heterogeneous integration.
Currently there are new DRAM, SRAM and MRAM products featuring in-memory computing or near-memory computing solutions, and they have yet to enter mass production. In addition, NAND has replaced traditional HDD as mainstream data storage technology, and its stacking layers are increasingly higher, but there also exist an integration gap between DRAM and flash chips.
Evolutions seen from logic chips and SRAM to DRAM will be a big treasure in the future, and memory will gain new power through integration with SoC, analog and power supply chips, which will also drive reforms at interfaces. In fact, Etron has kicked off its deployments in integrating logic and memory chips into new types of memory, and the so-called MHI memory is expected to undergo major changes in the next five years. How to define and carry out the MHI will be up to chipmakers themselves and will also determine their success or failure in the future.
Q: How do you see the global chip shortage and its impact on Etron?
A: Taiwan's semiconductor industry has done a great job in serving unleashed pent-up demand in the wake of severe global pandemic, but global chips supply has been in drastic shortage as the demand for the next five years has erupted in advance and concentrated in these two years. In 2020, I issued a warning against the shortage, but I didn't expect it to be so severe.
Chips shortage used to result from an imbalance between capacity supply and market demand in the past, but this round of crunch has occurred mainly because strong demand from market segments has erupted simultaneously, thus throwing supply chains into disarray. It will take 3-5 years to build a new foundry and start commercial runs, and leading foundries have predicted global chip supply will remain short of demand till 2023. This is not a problem of imbalance of component supplies, but rather a problem of heterogeneous integration at the system end failing to work well, which can be seen in many fields including datacenters, automotive electronics and AI applications. The system end has to ready more components and materials, resulting in worse shortages in the supply chain.
As foundry quotes and materials costs continue to rise, Etron naturally cannot stay unaffected. But raising quotes is not just meant to reflect increases in material costs, but also is needed to provide added value. For instance, the added values Etron offers for its PRC DRAM and KGD DRAM are higher than its price hikes for both products. Over the past six years, Etron has kept transforming itself, aiming to bolster revenue gains by upgrading quality, no longer by expanding shipment volumes.
From the perspective of the long-term industry development, the semiconductor sector may experience ups and downs in its performance and market conditions until 2035, but there won't be a lack of opportunities for applications and growths. It remains to be seen whether Etron's new inventions can lead the MHI trend, but the company will definitely be able to roll out products that have never been seen before although they are still just under development. If the upstream wafer supply remains tight, Etron must be able to prove its value as a sustainable partner for foundry houses.
Q: What problems do you think are facing the cultivation of new-generation semiconductor talent in Taiwan?
A: Countries around the world have regarded semiconductor as a strategic support industry and actively promote necessary investments. Many of them often spend billions or even trillions on technology development projects, but it is difficult for young startups in Taiwan to raise funds.
The growth prospect for the semiconductor industry is unquestionable, but there is a lack of sufficient funds for entrepreneurs. In the past, industry competition started with talent, and then technology and finally capital fund, but now Taiwan lags far behind other countries in injecting investment funds although its semiconductor industry boasts a very large scale.
As future competitive advantage of the semiconductor industry will be determined by capital, investment and industry incentive system, the government and enterprises should jointly contribute funds to develop advanced manufacturing processes and establish an intelligent R&D and manufacturing center in Taiwan. As a new wave of global semiconductor and information war is set to start, Taiwan must face it with joint efforts of all generations.